Welkom bij Alibre Atom3D
Het perfecte 3D-modelleerprogramma voor liefhebbers. Creëer, bewerk en verfijn uw idee eenvoudig en stuur het vervolgens naar uw 3D-printer, CNC-machine, lasersnijder of printer. Alles past, het ziet er geweldig uit en je verspilt minder.
Alibre Atom3D is ontworpen om concept- en productiemodellering voor uw hobbyprojecten eenvoudig, nauwkeurig en snel te maken. Het is gebouwd met dezelfde technologie die wordt gebruikt in professioneel ontwerp, maar de toolset is op maat gemaakt en vereenvoudigd om het gemakkelijk te maken.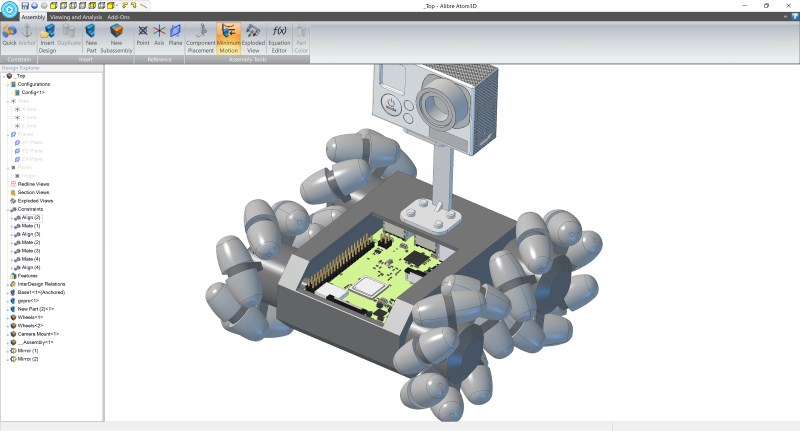 Probeer het eens!
Download de gratis proefperiode van 30 dagen. Er zijn geen enkele beperking, dus u kunt al uw ontwerpen maken, importeren, opslaan en vervaardigen.
<center><!-- [et_pb_line_break_holder] --><!-- [et_pb_line_break_holder] --><!-- [et_pb_line_break_holder] --><div class="trialform"><!-- [et_pb_line_break_holder] --><!-- [et_pb_line_break_holder] --><form action="https://webto.salesforce.com/servlet/servlet.WebToLead?encoding=UTF-8" method="POST"><!-- [et_pb_line_break_holder] --><!-- [et_pb_line_break_holder] --><!–– Do not modify - from SF ––><!-- [et_pb_line_break_holder] --><input type=hidden name="oid" value="00D460000001EZR"><!-- [et_pb_line_break_holder] --><input type=hidden name="retURL" value="https://www.alibre.nl/thanks-atom3d"><!-- [et_pb_line_break_holder] --><!-- [et_pb_line_break_holder] --><!–– Additional fields we pass ––><!-- [et_pb_line_break_holder] --><!–– Google Search Term ––><!-- [et_pb_line_break_holder] --><input type="hidden" id="00N4600000B4m5V" maxlength="100" name="00N4600000B4m5V" size="20" type="text" value=""/><!-- [et_pb_line_break_holder] --><!–– Lead Source ––><!-- [et_pb_line_break_holder] --><input type="hidden" name="lead_source" value="" id="lead_source"><!-- [et_pb_line_break_holder] --><!–– Is this an Atom3D trial? ––><!-- [et_pb_line_break_holder] --><input type="hidden" id="00N4600000D0Ik2" value="Yes" maxlength="100" name="00N4600000D0Ik2" size="20" type="text" /><!-- [et_pb_line_break_holder] --><!-- [et_pb_line_break_holder] --> <!-- [et_pb_line_break_holder] --><!–– Actual form––><!-- [et_pb_line_break_holder] --><!-- [et_pb_line_break_holder] --><input placeholder="*First name" required id="first_name" maxlength="40" name="first_name" size="20" type="text" /><!-- [et_pb_line_break_holder] --><input placeholder="*E-mail" required id="email" maxlength="80" name="email" size="20" type="text" /><!-- [et_pb_line_break_holder] --><select id="country_code" required name="country_code"><option value="">Select Country...</option><!-- [et_pb_line_break_holder] --><!-- [et_pb_line_break_holder] --><option value="US">United States</option><!-- [et_pb_line_break_holder] --><option value="CA">Canada</option><!-- [et_pb_line_break_holder] --><option value="DE">Germany</option><!-- [et_pb_line_break_holder] --><option value="CH">Switzerland</option><!-- [et_pb_line_break_holder] --><option value="GB">United Kingdom</option><!-- [et_pb_line_break_holder] --><option disabled="disabled">--------------</option><!-- [et_pb_line_break_holder] --><option value="AF">Afghanistan</option><!-- [et_pb_line_break_holder] --><option value="AX">Aland Islands</option><!-- [et_pb_line_break_holder] --><option value="AL">Albania</option><!-- [et_pb_line_break_holder] --><option value="DZ">Algeria</option><!-- [et_pb_line_break_holder] --><option value="AD">Andorra</option><!-- [et_pb_line_break_holder] --><option value="AO">Angola</option><!-- [et_pb_line_break_holder] --><option value="AI">Anguilla</option><!-- [et_pb_line_break_holder] --><option value="AQ">Antarctica</option><!-- [et_pb_line_break_holder] --><option value="AG">Antigua and Barbuda</option><!-- [et_pb_line_break_holder] --><option value="AR">Argentina</option><!-- [et_pb_line_break_holder] --><option value="AM">Armenia</option><!-- [et_pb_line_break_holder] --><option value="AW">Aruba</option><!-- [et_pb_line_break_holder] --><option value="AU">Australia</option><!-- [et_pb_line_break_holder] --><option value="AT">Austria</option><!-- [et_pb_line_break_holder] --><option value="AZ">Azerbaijan</option><!-- [et_pb_line_break_holder] --><option value="BS">Bahamas</option><!-- [et_pb_line_break_holder] --><option value="BH">Bahrain</option><!-- [et_pb_line_break_holder] --><option value="BD">Bangladesh</option><!-- [et_pb_line_break_holder] --><option value="BB">Barbados</option><!-- [et_pb_line_break_holder] --><option value="BY">Belarus</option><!-- [et_pb_line_break_holder] --><option value="BE">Belgium</option><!-- [et_pb_line_break_holder] --><option value="BZ">Belize</option><!-- [et_pb_line_break_holder] --><option value="BJ">Benin</option><!-- [et_pb_line_break_holder] --><option value="BM">Bermuda</option><!-- [et_pb_line_break_holder] --><option value="BT">Bhutan</option><!-- [et_pb_line_break_holder] --><option value="BO">Bolivia, Plurinational State of</option><!-- [et_pb_line_break_holder] --><option value="BQ">Bonaire, Sint Eustatius and Saba</option><!-- [et_pb_line_break_holder] --><option value="BA">Bosnia and Herzegovina</option><!-- [et_pb_line_break_holder] --><option value="BW">Botswana</option><!-- [et_pb_line_break_holder] --><option value="BV">Bouvet Island</option><!-- [et_pb_line_break_holder] --><option value="BR">Brazil</option><!-- [et_pb_line_break_holder] --><option value="IO">British Indian Ocean Territory</option><!-- [et_pb_line_break_holder] --><option value="BN">Brunei Darussalam</option><!-- [et_pb_line_break_holder] --><option value="BG">Bulgaria</option><!-- [et_pb_line_break_holder] --><option value="BF">Burkina Faso</option><!-- [et_pb_line_break_holder] --><option value="BI">Burundi</option><!-- [et_pb_line_break_holder] --><option value="KH">Cambodia</option><!-- [et_pb_line_break_holder] --><option value="CM">Cameroon</option><!-- [et_pb_line_break_holder] --><option value="CA">Canada</option><!-- [et_pb_line_break_holder] --><option value="CV">Cape Verde</option><!-- [et_pb_line_break_holder] --><option value="KY">Cayman Islands</option><!-- [et_pb_line_break_holder] --><option value="CF">Central African Republic</option><!-- [et_pb_line_break_holder] --><option value="TD">Chad</option><!-- [et_pb_line_break_holder] --><option value="CL">Chile</option><!-- [et_pb_line_break_holder] --><option value="CN">China</option><!-- [et_pb_line_break_holder] --><option value="TW">Chinese Taipei</option><!-- [et_pb_line_break_holder] --><option value="CX">Christmas Island</option><!-- [et_pb_line_break_holder] --><option value="CC">Cocos (Keeling) Islands</option><!-- [et_pb_line_break_holder] --><option value="CO">Colombia</option><!-- [et_pb_line_break_holder] --><option value="KM">Comoros</option><!-- [et_pb_line_break_holder] --><option value="CG">Congo</option><!-- [et_pb_line_break_holder] --><option value="CD">Congo, the Democratic Republic of the</option><!-- [et_pb_line_break_holder] --><option value="CK">Cook Islands</option><!-- [et_pb_line_break_holder] --><option value="CR">Costa Rica</option><!-- [et_pb_line_break_holder] --><option value="CI">Cote d'Ivoire</option><!-- [et_pb_line_break_holder] --><option value="HR">Croatia</option><!-- [et_pb_line_break_holder] --><option value="CU">Cuba</option><!-- [et_pb_line_break_holder] --><option value="CW">Curaçao</option><!-- [et_pb_line_break_holder] --><option value="CY">Cyprus</option><!-- [et_pb_line_break_holder] --><option value="CZ">Czech Republic</option><!-- [et_pb_line_break_holder] --><option value="DK">Denmark</option><!-- [et_pb_line_break_holder] --><option value="DJ">Djibouti</option><!-- [et_pb_line_break_holder] --><option value="DM">Dominica</option><!-- [et_pb_line_break_holder] --><option value="DO">Dominican Republic</option><!-- [et_pb_line_break_holder] --><option value="EC">Ecuador</option><!-- [et_pb_line_break_holder] --><option value="EG">Egypt</option><!-- [et_pb_line_break_holder] --><option value="SV">El Salvador</option><!-- [et_pb_line_break_holder] --><option value="GQ">Equatorial Guinea</option><!-- [et_pb_line_break_holder] --><option value="ER">Eritrea</option><!-- [et_pb_line_break_holder] --><option value="EE">Estonia</option><!-- [et_pb_line_break_holder] --><option value="ET">Ethiopia</option><!-- [et_pb_line_break_holder] --><option value="FK">Falkland Islands (Malvinas)</option><!-- [et_pb_line_break_holder] --><option value="FO">Faroe Islands</option><!-- [et_pb_line_break_holder] --><option value="FJ">Fiji</option><!-- [et_pb_line_break_holder] --><option value="FI">Finland</option><!-- [et_pb_line_break_holder] --><option value="FR">France</option><!-- [et_pb_line_break_holder] --><option value="GF">French Guiana</option><!-- [et_pb_line_break_holder] --><option value="PF">French Polynesia</option><!-- [et_pb_line_break_holder] --><option value="TF">French Southern Territories</option><!-- [et_pb_line_break_holder] --><option value="GA">Gabon</option><!-- [et_pb_line_break_holder] --><option value="GM">Gambia</option><!-- [et_pb_line_break_holder] --><option value="GE">Georgia</option><!-- [et_pb_line_break_holder] --><option value="DE">Germany</option><!-- [et_pb_line_break_holder] --><option value="GH">Ghana</option><!-- [et_pb_line_break_holder] --><option value="GI">Gibraltar</option><!-- [et_pb_line_break_holder] --><option value="GR">Greece</option><!-- [et_pb_line_break_holder] --><option value="GL">Greenland</option><!-- [et_pb_line_break_holder] --><option value="GD">Grenada</option><!-- [et_pb_line_break_holder] --><option value="GP">Guadeloupe</option><!-- [et_pb_line_break_holder] --><option value="GT">Guatemala</option><!-- [et_pb_line_break_holder] --><option value="GG">Guernsey</option><!-- [et_pb_line_break_holder] --><option value="GN">Guinea</option><!-- [et_pb_line_break_holder] --><option value="GW">Guinea-Bissau</option><!-- [et_pb_line_break_holder] --><option value="GY">Guyana</option><!-- [et_pb_line_break_holder] --><option value="HT">Haiti</option><!-- [et_pb_line_break_holder] --><option value="HM">Heard Island and McDonald Islands</option><!-- [et_pb_line_break_holder] --><option value="VA">Holy See (Vatican City State)</option><!-- [et_pb_line_break_holder] --><option value="HN">Honduras</option><!-- [et_pb_line_break_holder] --><option value="HU">Hungary</option><!-- [et_pb_line_break_holder] --><option value="IS">Iceland</option><!-- [et_pb_line_break_holder] --><option value="IN">India</option><!-- [et_pb_line_break_holder] --><option value="ID">Indonesia</option><!-- [et_pb_line_break_holder] --><option value="IR">Iran, Islamic Republic of</option><!-- [et_pb_line_break_holder] --><option value="IQ">Iraq</option><!-- [et_pb_line_break_holder] --><option value="IE">Ireland</option><!-- [et_pb_line_break_holder] --><option value="IM">Isle of Man</option><!-- [et_pb_line_break_holder] --><option value="IL">Israel</option><!-- [et_pb_line_break_holder] --><option value="IT">Italy</option><!-- [et_pb_line_break_holder] --><option value="JM">Jamaica</option><!-- [et_pb_line_break_holder] --><option value="JP">Japan</option><!-- [et_pb_line_break_holder] --><option value="JE">Jersey</option><!-- [et_pb_line_break_holder] --><option value="JO">Jordan</option><!-- [et_pb_line_break_holder] --><option value="KZ">Kazakhstan</option><!-- [et_pb_line_break_holder] --><option value="KE">Kenya</option><!-- [et_pb_line_break_holder] --><option value="KI">Kiribati</option><!-- [et_pb_line_break_holder] --><option value="KP">Korea, Democratic People's Republic of</option><!-- [et_pb_line_break_holder] --><option value="KR">Korea, Republic of</option><!-- [et_pb_line_break_holder] --><option value="KW">Kuwait</option><!-- [et_pb_line_break_holder] --><option value="KG">Kyrgyzstan</option><!-- [et_pb_line_break_holder] --><option value="LA">Lao People's Democratic Republic</option><!-- [et_pb_line_break_holder] --><option value="LV">Latvia</option><!-- [et_pb_line_break_holder] --><option value="LB">Lebanon</option><!-- [et_pb_line_break_holder] --><option value="LS">Lesotho</option><!-- [et_pb_line_break_holder] --><option value="LR">Liberia</option><!-- [et_pb_line_break_holder] --><option value="LY">Libyan Arab Jamahiriya</option><!-- [et_pb_line_break_holder] --><option value="LI">Liechtenstein</option><!-- [et_pb_line_break_holder] --><option value="LT">Lithuania</option><!-- [et_pb_line_break_holder] --><option value="LU">Luxembourg</option><!-- [et_pb_line_break_holder] --><option value="MO">Macao</option><!-- [et_pb_line_break_holder] --><option value="MK">Macedonia, the former Yugoslav Republic of</option><!-- [et_pb_line_break_holder] --><option value="MG">Madagascar</option><!-- [et_pb_line_break_holder] --><option value="MW">Malawi</option><!-- [et_pb_line_break_holder] --><option value="MY">Malaysia</option><!-- [et_pb_line_break_holder] --><option value="MV">Maldives</option><!-- [et_pb_line_break_holder] --><option value="ML">Mali</option><!-- [et_pb_line_break_holder] --><option value="MT">Malta</option><!-- [et_pb_line_break_holder] --><option value="MQ">Martinique</option><!-- [et_pb_line_break_holder] --><option value="MR">Mauritania</option><!-- [et_pb_line_break_holder] --><option value="MU">Mauritius</option><!-- [et_pb_line_break_holder] --><option value="YT">Mayotte</option><!-- [et_pb_line_break_holder] --><option value="MX">Mexico</option><!-- [et_pb_line_break_holder] --><option value="MD">Moldova, Republic of</option><!-- [et_pb_line_break_holder] --><option value="MC">Monaco</option><!-- [et_pb_line_break_holder] --><option value="MN">Mongolia</option><!-- [et_pb_line_break_holder] --><option value="ME">Montenegro</option><!-- [et_pb_line_break_holder] --><option value="MS">Montserrat</option><!-- [et_pb_line_break_holder] --><option value="MA">Morocco</option><!-- [et_pb_line_break_holder] --><option value="MZ">Mozambique</option><!-- [et_pb_line_break_holder] --><option value="MM">Myanmar</option><!-- [et_pb_line_break_holder] --><option value="NA">Namibia</option><!-- [et_pb_line_break_holder] --><option value="NR">Nauru</option><!-- [et_pb_line_break_holder] --><option value="NP">Nepal</option><!-- [et_pb_line_break_holder] --><option value="NL">Netherlands</option><!-- [et_pb_line_break_holder] --><option value="NC">New Caledonia</option><!-- [et_pb_line_break_holder] --><option value="NZ">New Zealand</option><!-- [et_pb_line_break_holder] --><option value="NI">Nicaragua</option><!-- [et_pb_line_break_holder] --><option value="NE">Niger</option><!-- [et_pb_line_break_holder] --><option value="NG">Nigeria</option><!-- [et_pb_line_break_holder] --><option value="NU">Niue</option><!-- [et_pb_line_break_holder] --><option value="NF">Norfolk Island</option><!-- [et_pb_line_break_holder] --><option value="NO">Norway</option><!-- [et_pb_line_break_holder] --><option value="OM">Oman</option><!-- [et_pb_line_break_holder] --><option value="PK">Pakistan</option><!-- [et_pb_line_break_holder] --><option value="PS">Palestinian Territory, Occupied</option><!-- [et_pb_line_break_holder] --><option value="PA">Panama</option><!-- [et_pb_line_break_holder] --><option value="PG">Papua New Guinea</option><!-- [et_pb_line_break_holder] --><option value="PY">Paraguay</option><!-- [et_pb_line_break_holder] --><option value="PE">Peru</option><!-- [et_pb_line_break_holder] --><option value="PH">Philippines</option><!-- [et_pb_line_break_holder] --><option value="PN">Pitcairn</option><!-- [et_pb_line_break_holder] --><option value="PL">Poland</option><!-- [et_pb_line_break_holder] --><option value="PT">Portugal</option><!-- [et_pb_line_break_holder] --><option value="QA">Qatar</option><!-- [et_pb_line_break_holder] --><option value="RE">Reunion</option><!-- [et_pb_line_break_holder] --><option value="RO">Romania</option><!-- [et_pb_line_break_holder] --><option value="RU">Russian Federation</option><!-- [et_pb_line_break_holder] --><option value="RW">Rwanda</option><!-- [et_pb_line_break_holder] --><option value="BL">Saint Barthélemy</option><!-- [et_pb_line_break_holder] --><option value="SH">Saint Helena, Ascension and Tristan da Cunha</option><!-- [et_pb_line_break_holder] --><option value="KN">Saint Kitts and Nevis</option><!-- [et_pb_line_break_holder] --><option value="LC">Saint Lucia</option><!-- [et_pb_line_break_holder] --><option value="MF">Saint Martin (French part)</option><!-- [et_pb_line_break_holder] --><option value="PM">Saint Pierre and Miquelon</option><!-- [et_pb_line_break_holder] --><option value="VC">Saint Vincent and the Grenadines</option><!-- [et_pb_line_break_holder] --><option value="WS">Samoa</option><!-- [et_pb_line_break_holder] --><option value="SM">San Marino</option><!-- [et_pb_line_break_holder] --><option value="ST">Sao Tome and Principe</option><!-- [et_pb_line_break_holder] --><option value="SA">Saudi Arabia</option><!-- [et_pb_line_break_holder] --><option value="SN">Senegal</option><!-- [et_pb_line_break_holder] --><option value="RS">Serbia</option><!-- [et_pb_line_break_holder] --><option value="SC">Seychelles</option><!-- [et_pb_line_break_holder] --><option value="SL">Sierra Leone</option><!-- [et_pb_line_break_holder] --><option value="SG">Singapore</option><!-- [et_pb_line_break_holder] --><option value="SX">Sint Maarten (Dutch part)</option><!-- [et_pb_line_break_holder] --><option value="SK">Slovakia</option><!-- [et_pb_line_break_holder] --><option value="SI">Slovenia</option><!-- [et_pb_line_break_holder] --><option value="SB">Solomon Islands</option><!-- [et_pb_line_break_holder] --><option value="SO">Somalia</option><!-- [et_pb_line_break_holder] --><option value="ZA">South Africa</option><!-- [et_pb_line_break_holder] --><option value="GS">South Georgia and the South Sandwich Islands</option><!-- [et_pb_line_break_holder] --><option value="SS">South Sudan</option><!-- [et_pb_line_break_holder] --><option value="ES">Spain</option><!-- [et_pb_line_break_holder] --><option value="LK">Sri Lanka</option><!-- [et_pb_line_break_holder] --><option value="SD">Sudan</option><!-- [et_pb_line_break_holder] --><option value="SR">Suriname</option><!-- [et_pb_line_break_holder] --><option value="SJ">Svalbard and Jan Mayen</option><!-- [et_pb_line_break_holder] --><option value="SZ">Swaziland</option><!-- [et_pb_line_break_holder] --><option value="SE">Sweden</option><!-- [et_pb_line_break_holder] --><option value="CH">Switzerland</option><!-- [et_pb_line_break_holder] --><option value="SY">Syrian Arab Republic</option><!-- [et_pb_line_break_holder] --><option value="TJ">Tajikistan</option><!-- [et_pb_line_break_holder] --><option value="TZ">Tanzania, United Republic of</option><!-- [et_pb_line_break_holder] --><option value="TH">Thailand</option><!-- [et_pb_line_break_holder] --><option value="TL">Timor-Leste</option><!-- [et_pb_line_break_holder] --><option value="TG">Togo</option><!-- [et_pb_line_break_holder] --><option value="TK">Tokelau</option><!-- [et_pb_line_break_holder] --><option value="TO">Tonga</option><!-- [et_pb_line_break_holder] --><option value="TT">Trinidad and Tobago</option><!-- [et_pb_line_break_holder] --><option value="TN">Tunisia</option><!-- [et_pb_line_break_holder] --><option value="TR">Turkey</option><!-- [et_pb_line_break_holder] --><option value="TM">Turkmenistan</option><!-- [et_pb_line_break_holder] --><option value="TC">Turks and Caicos Islands</option><!-- [et_pb_line_break_holder] --><option value="TV">Tuvalu</option><!-- [et_pb_line_break_holder] --><option value="UG">Uganda</option><!-- [et_pb_line_break_holder] --><option value="UA">Ukraine</option><!-- [et_pb_line_break_holder] --><option value="AE">United Arab Emirates</option><!-- [et_pb_line_break_holder] --><option value="GB">United Kingdom</option><!-- [et_pb_line_break_holder] --><option value="US">United States</option><!-- [et_pb_line_break_holder] --><option value="UY">Uruguay</option><!-- [et_pb_line_break_holder] --><option value="UZ">Uzbekistan</option><!-- [et_pb_line_break_holder] --><option value="VU">Vanuatu</option><!-- [et_pb_line_break_holder] --><option value="VE">Venezuela, Bolivarian Republic of</option><!-- [et_pb_line_break_holder] --><option value="VN">Viet Nam</option><!-- [et_pb_line_break_holder] --><option value="VG">Virgin Islands, British</option><!-- [et_pb_line_break_holder] --><option value="WF">Wallis and Futuna</option><!-- [et_pb_line_break_holder] --><option value="EH">Western Sahara</option><!-- [et_pb_line_break_holder] --><option value="YE">Yemen</option><!-- [et_pb_line_break_holder] --><option value="ZM">Zambia</option><!-- [et_pb_line_break_holder] --><option value="ZW">Zimbabwe</option><!-- [et_pb_line_break_holder] --><!-- [et_pb_line_break_holder] --></select><!-- [et_pb_line_break_holder] --><!-- [et_pb_line_break_holder] --><!-- [et_pb_line_break_holder] --><!-- [et_pb_line_break_holder] --><!-- [et_pb_line_break_holder] --><div class="g-recaptcha" data-sitekey="6Ldb6BwUAAAAAOVT9lp6iAptWKbBRteJH6vRtx4J"></div><br><!-- [et_pb_line_break_holder] --><center><input type="submit" name="submit" value="E-mail Me the Trial"></center><!-- [et_pb_line_break_holder] --><!-- [et_pb_line_break_holder] --></form><!-- [et_pb_line_break_holder] --><!-- [et_pb_line_break_holder] --><!-- [et_pb_line_break_holder] --><!-- [et_pb_line_break_holder] --><!-- [et_pb_line_break_holder] --><!-- [et_pb_line_break_holder] --><script type="text/javascript"><!-- [et_pb_line_break_holder] -->(new URL(window.location.href)).searchParams.forEach((x, y) =><!-- [et_pb_line_break_holder] --> document.getElementById(y).value = x)<!-- [et_pb_line_break_holder] --></script><!-- [et_pb_line_break_holder] --><!-- [et_pb_line_break_holder] --><!-- [et_pb_line_break_holder] --><!-- [et_pb_line_break_holder] --><!-- [et_pb_line_break_holder] --><!-- [et_pb_line_break_holder] --><!-- [et_pb_line_break_holder] --><!-- [et_pb_line_break_holder] --></div></center>
Wat kun je ontwerpen met Alibre Atom3D?
Vrijwel alles wat u van plan bent te bouwen. Bijvoorbeeld: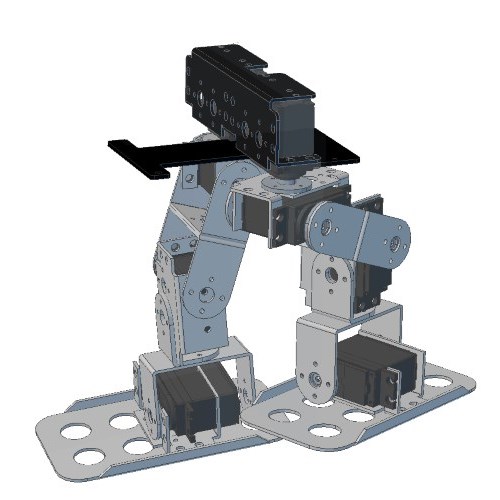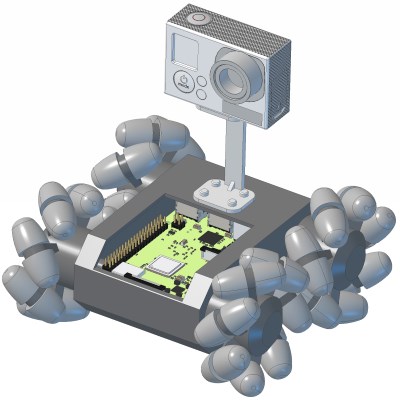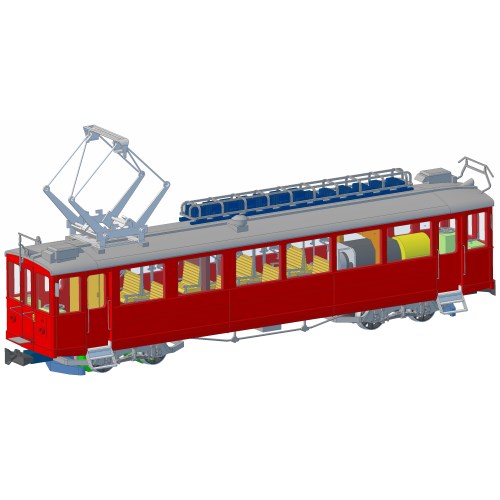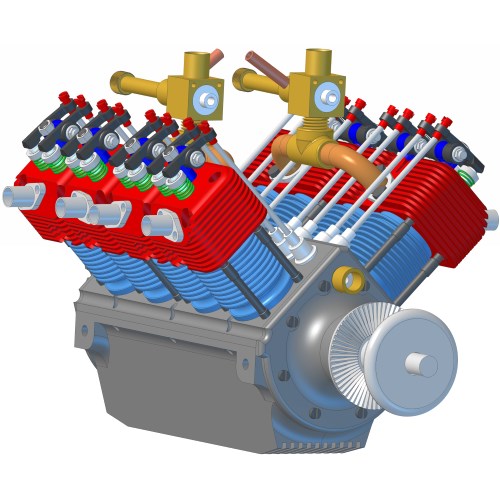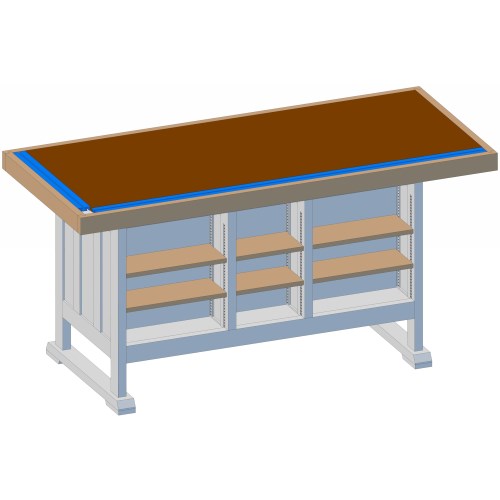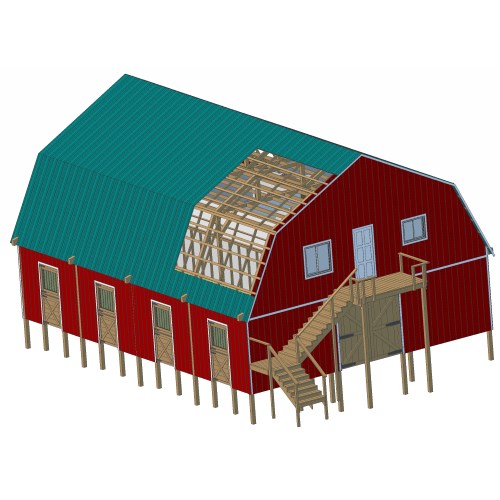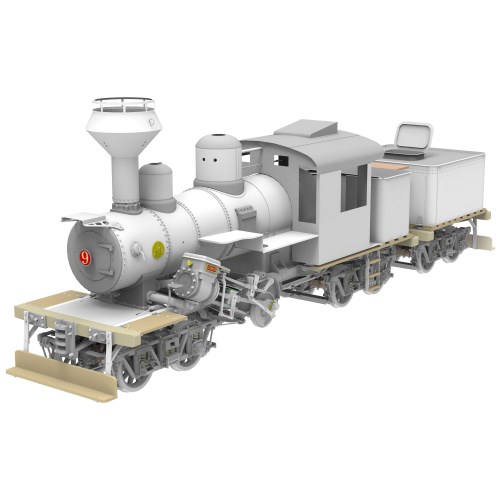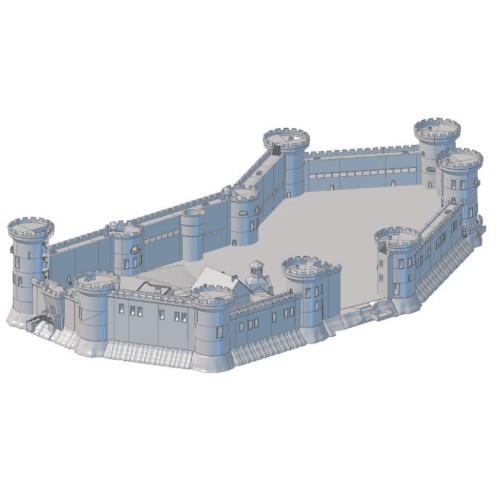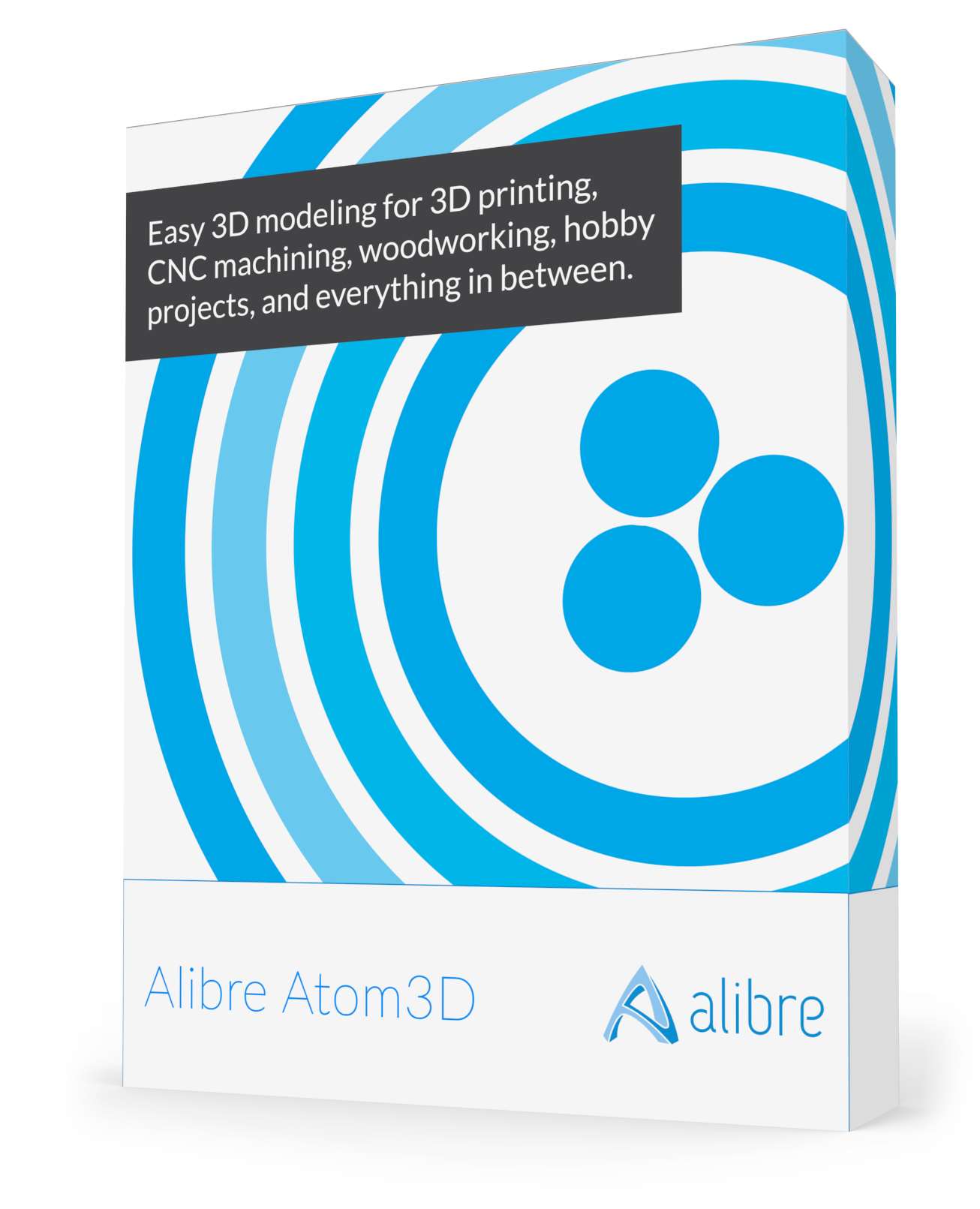 Compatibel met bijna alles!
De exportformaten van Alibre Atom3D nemen uw ontwerp mee naar bijna elke andere
fabricage software of service die er is. Of druk een pdf van uw ontwerp af en ga naar een werkplaats.
Voor de 3D printer
Alibre Atom3D heeft een rijke geschiedenis in het werken met 3D-printerfabrikanten om afdrukken van hoge kwaliteit te garanderen. Exports van Alibre Atom3D kunnen worden geopend in elke 3D-printtoepassing, zoals Ultimaker Cura of MakerBot® Print. Exporteer STEP- of STL-bestanden rechtstreeks naar de gewenste slicer voor de uiteindelijke afdrukvoorbereiding.

Voor de CNC-machine
Alibre Atom3D werkt met vrijwel elke CAM-software door een STL-, SAT-, STEP-, DWG- of DXF-bestand te exporteren. Voor een volledig geïntegreerde ervaring kunt u Mecsoft's AlibreCAM rechtstreeks in Alibre Atom3D gebruiken.

Voor de laser cutter/engraver
Converteer uw 3D-model automatisch naar een 2D-tekening. Leg het uit zoals u wilt en exporteer vervolgens een DXF of PDF. Open deze in bijna alle populaire lasersnijsoftware. Bewerkingen die u in het 3D-model aanbrengt, werken ook de 2D-tekening bij, zodat wijzigingen eenvoudig zijn en geen vervelende nabewerking vereisen.

Voor 3D print services
Geen toegang tot uw eigen fabricagemachine? Upload uw 3D- en 2D-bestanden naar bijvoorbeeld 3D Hubs, Shapeways, Ponoko en anderen. Kies uit tientallen materialen die geschikt zijn voor sterkte, oppervlakteafwerking of uitstraling. Leun achterover en wacht op de postbode.

Voor jezelf
Zelf bouwen? Meer kracht voor jou. Krijg het ontwerp perfect in het 3D-model en maak vervolgens met een paar klikken 2D-tekeningen. Voeg afmetingen en notities toe en sla het op als een pdf-bestand of druk het gewoon af. Gebruik je tekening om je materialen te kopen en als referentie terwijl je je meesterwerk bouwt.

Alle productnamen, logo's en merken zijn eigendom van hun respectievelijke eigenaren. Alle bedrijfs-, product- en servicenamen die op deze website worden gebruikt, zijn alleen voor identificatiedoeleinden. Het gebruik van deze namen, logo's en merken impliceert geen goedkeuring.
<input type="hidden" name="ls" value="" id="ls"><!-- [et_pb_line_break_holder] --><!-- [et_pb_line_break_holder] --><script type="text/javascript"><!-- [et_pb_line_break_holder] -->//wait for everything to load in case the script is placed before some buttons <!-- [et_pb_line_break_holder] --> window.onload = function (){<!-- [et_pb_line_break_holder] --> <!-- [et_pb_line_break_holder] --> //search the URL for all parameters and populate the item IDs with the parameter values<!-- [et_pb_line_break_holder] -->//this is why we add a placeholder input type id="ls", for example<!-- [et_pb_line_break_holder] --> <!-- [et_pb_line_break_holder] --> (new URL(window.location.href)).searchParams.forEach((x, y) =><!-- [et_pb_line_break_holder] --> document.getElementById(y).value = x);<!-- [et_pb_line_break_holder] --><!-- [et_pb_line_break_holder] --> //check if we're using lead_source or ls by seeing if ls is not null. If it's not null, we'll assume we're only using ls.<!-- [et_pb_line_break_holder] --> if(document.getElementById("ls").value !=""){ <!-- [et_pb_line_break_holder] --> document.getElementById("lead_source").value = document.getElementById("ls").value;<!-- [et_pb_line_break_holder] --> } else {<!-- [et_pb_line_break_holder] --> <!-- [et_pb_line_break_holder] --> //check if the leadsource parameter is empty. If it is, set it to "null" and set the URL to be itself + the leadsource parameter<!-- [et_pb_line_break_holder] --> if(document.getElementById("lead_source").value =="")<!-- [et_pb_line_break_holder] --> {<!-- [et_pb_line_break_holder] --> document.getElementById("lead_source").value = "Home-Atom3D";<!-- [et_pb_line_break_holder] --> }<!-- [et_pb_line_break_holder] --> else<!-- [et_pb_line_break_holder] --> //if leadsource is not empty, set the URL to be itself + ?leadsource=(value) <!-- [et_pb_line_break_holder] --> {<!-- [et_pb_line_break_holder] --> <!-- [et_pb_line_break_holder] --> }<!-- [et_pb_line_break_holder] --> }<!-- [et_pb_line_break_holder] --> }<!-- [et_pb_line_break_holder] --> <!-- [et_pb_line_break_holder] --></script><!-- [et_pb_line_break_holder] -->